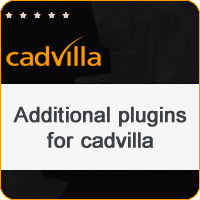 Activation via license key
Module for Unrestricted Window Design
The additional module for window construction allows you to create your own window constructions for further use in your planning. In addition, ready-made window constructions can be loaded and modified.
When you create a new construction, you must first specify the type of construction, at the moment only "New Window Construction" is available. In future the module will be expanded to include door and façade construction.
Once the construction grid has been automatically or manually defined, you can create the profiles within the grid. At the moment, three profiles are automatically created for each window construction – the frame, the casement (frame) and the lattice profile.
If you require more than the default profiles in your window construction, you can simply define new ones. For instance, you could define various casements with different casement frames or different lattice profiles.
This module is included in the following cadvilla versions
Features of Window Construction
Defining the grid for window construction
Profiles – dimensions of components
Casements – casement types
Grid and frame parameters