Additional 3D objects for cadvilla – Bathroom Equipment 1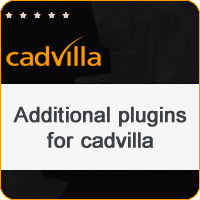 Delivery via download (~ 49 MB)
BACKUP-DVD – optionally in your cart

3D Bathroom Collection 1
€19,95 *

(The recommended list price is €39,95)

– All prices are incl. the statutory VAT.
– Additional 3D object collection for cadvilla
Bathroom Collection 1 includes over 800 objects and additional textures for bathroom design.
In detail this includes:
Serie 1 – 142 Bathroom Objects
Serie 2 – 672 Bathroom Objects
Samples created with cadvilla and bathroom collection 1
Shown below are a few object-examples from Bathroom collection 1.
To enlarge one of the following images simply click on it. To close the window which is then opened, simply click on X.