Additional 3D Objects for cadvilla – 3D Photo Plants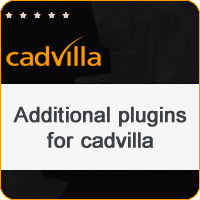 Delivery via download (~ 390 MB)
BACKUP-DVD – optionally in your cart
3D Photo Plants
€39,95 *

(The recommended list price is €39,95)

– All prices are incl. the statutory VAT.
– Additional 3D object collection for cadvilla
Our additional 3D Photo Plants Catalog contains 250 Photo-3D objects of the topics
Balcony flowers, herbs, ornamental plants, and much more
Photo objects consist of photos with transparent border that have been projected onto a 3D object of zero thickness. They are the most realistic-looking design elements of a 3D scene and have compared to standard 3D objects the advantage of having only very few internal surfaces and as a result combine very high quality with very low performance consumption.
Like other 3D objects, photo objects can easily be placed via Drag & Drop from the catalog and then changed in height and width if necessary.
Photo objects make your 3D visualization scenes and resulting images much more realistic.
All 250 plants in the library are in a high and a low resolution. If you want to use the plant object directly in the foreground of the scene, take the plant objects with high resolution for the maximum quality. Otherwise, use the plant objects with low resolution.
Sample images from the object collection 3D Photo Plants