Additional 3D Objects for cadvilla – 3D Car Collection 1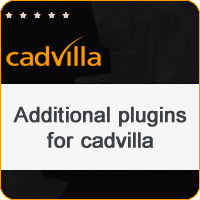 Delivery via download (~ 199 MB)
BACKUP-DVD – optionally in your cart
3D Car Collection 1
€39,95 *

(The recommended list price is €39.95)

– All prices are incl. the statutory VAT.
– Additional 3D object collection for cadvilla
The 3D Auto Collection 1 contains 70 objects with cars, oldtimers, trucks and accessories.
The following car brands are included in the collection:
Alfa Romeo – Audi – BMW – Chrysler – Citroen – DAF
Ferrari – Jeep – Mercedes Benz -Messerschmidt
Nissan – Opel – Peugeot – Porsche – Saab – Seat
Smart – Toyota – Unimog – Volkswagen
The color of the vehicles can be defined by yourself with the normal mechanisms of the software. Simply drag and drop another material from the material catalog onto the body of the vehicle.
All models are in a very high quality.
Object Collection – 3D Car Collection 1
Below you will find some objects from the cadvilla Objects Collection 3D Auto Collection 1.
To enlarge one of the following images simply click on it. To close the window which is then opened, simply click on X.